Suzuka Circuit (international racing course)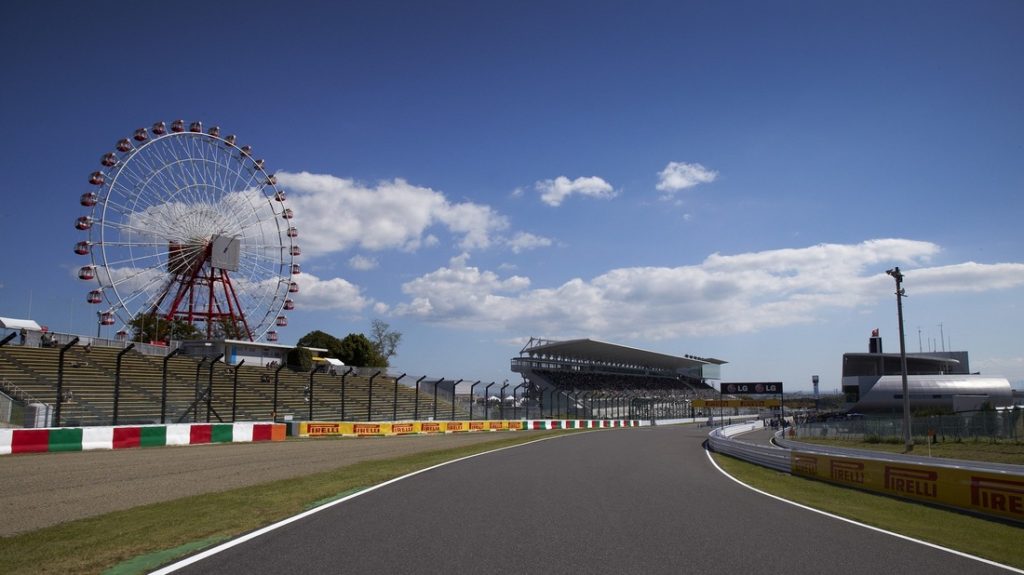 Suzuka is the circuit of Formula 1, which is located in the city of the same name, in Mie Prefecture, Japan. It was developed by John Hugenholtz (as a test track for Honda) and opened in 1961. Since 1987, the circuit hosts the Grand Prix Formula 1. The exception was 2007 and 2008 when the races were held on modernized track "Fuji", which is owned by Toyota.
Suzuka is quite a unique track, because its shape resembles a "figure eight", and the bridge is used at the place of intersection. This is a fast, long and challenging route. Throughout its history, the track was slightly changed: 1987 (5859.4 m), 1992 (5864 m), 2001 (5859 m), 2002 (5821 m), 2003 (5807 m) converted from the turn of 130R after the accident of A. Macnish.
Suzuka is very popular among spectators; there are plenty of places for overtaking on the track, and the configuration provides excellent visibility for spectators. Sometimes the winner is determined at one of the round of the championship since the Grand Prix traditionally takes place at the end of the calendar. Legendary Japanese circuit temporarily left the championship after an extensive reconstruction and the return to the calendar slopes of Fuji circuit, then the owners of the two routes agreed to alternate the race, but in July 2009 Fuji refused to stage because of financial problems, and since then the Japanese Grand Prix is held in Suzuka. The track is located at a considerable distance from large cities. The Nearest road: from Osaka, and Nagoya by Federal highways to Suzuka, or by train from Osaka to the city of Siroka.
3