Super GT 2017 at Okayama International Circuit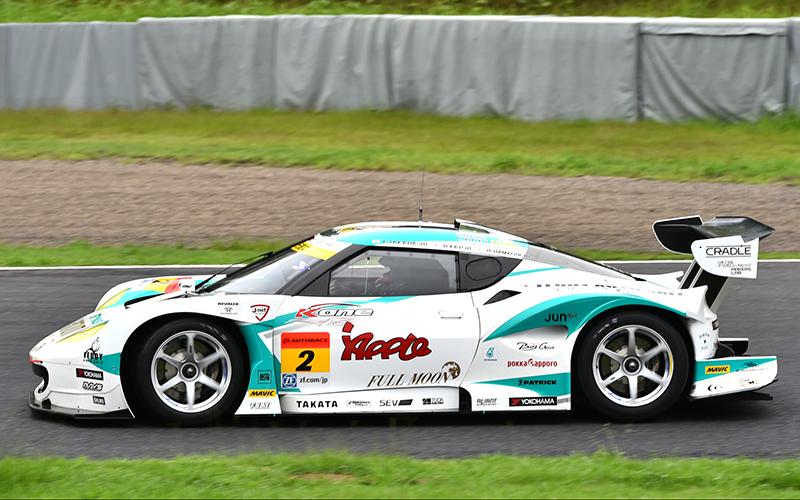 The Super GT Championship of 2017 is including in the twenty forth season Super GT Series, regulated by Japan Automobile Federation. This season of Super GT Series involves eight races, and the first one started on 9th of April. The last race will be held on November, 12.
On Saturday, April 8, 2017, Super GT began at Okayama International Circuit. This season Cars Tokai Dream 28 will fight the GT 300 class with 2 Synthium Apple Lotus with Driver Hiroki Kato and Kazuho Takahashi.
Official practice run which started from 00, Kato first got in the course. There was a running interruption due to the red flag on the way, and from lap 26 the driver changed to Takahashi. Takahashi vigorously repeated laps and finished official practice running. But the time is 1:28, 112 finally even with Kato who is the ace On Sunday, April 9, at the Okayama International Circuit there was a fine weather, the race of the opening game of the Super GT was held. The temperature at the start was 18 °C and the road surface temperature was 21 C. The race distance was 300 km; the fighting burnout was cut for 82 laps.
Meanwhile, EVORA, which started from the 13th position, started swiftly and was swallowed by the lower FIA-GT 3 group, 17th in 11th lap (the fourth lap after restarting), 22nd in 13th lap. It is a situation in which the tire enters the operation area sufficiently in terms of the number of times of circulation and it was clear that this is not the original running of Takahashi, even though it is considered from the time of 1 minute 31 seconds. And by the radio of Takahashi player, it turned out that it was due to engine malfunction. The team asked for the necessity of pit-in, but Takahashi answered "I will run as long as I can run" and stay on the course. He continued running until 27 laps, but the situation did not improve. The ranking was down to 24th place. Although Kato who replaced in the second stint replied "it is no abnormality" to start running, he immediately withdrew that comment. As time went down to the condition that the 1 – minute 30 – 31 seconds range was constant, he returned the machine to the pit on lap 58, and finished the race with retirement. As the number of laps fulfilled the rule, it was handled as a finish and the ranking was ranked 26th
The next race will be the Fuji 500 km race, straight speed will be advantageously worked from May 3 (Saturday) during 2 days.
2